Laurie is now available for phone readings on Keen! Click here for more information!
*** Breaking News ***

Laurie has just released her newest book and first book in 30 years! Please click the link below to pre-order this book. Watch for the announcement of her book signing on Oct. 31st at Pagan Moon on Essex Street in Salem!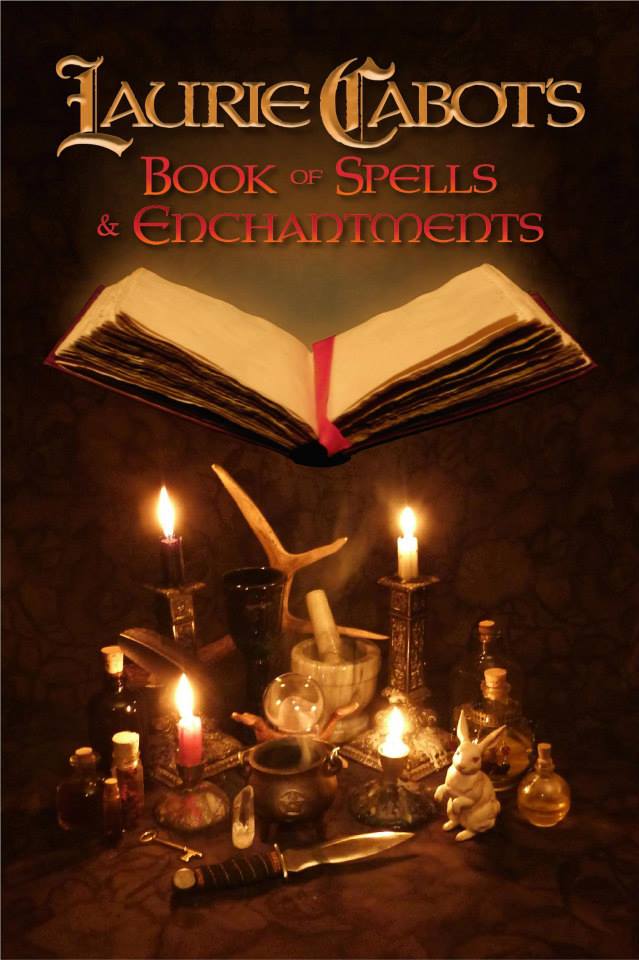 Laurie Cabot's Book of Spells and Enchantments is available for Pre-sale now!

I have joined my friends at Salem Psychics to provide telephone readings. I am excited to be working with a local business and with people I know and trust! Salem Psychics has some of the best, most accurate psychics/mediums avaialble online and for phone psychic readings. Many of the psychics/mediums have been personally trained by me!
Join Laurie Cabot at the Festival of the Dead on October 27th at 7:00 pm for her Speaking to the Dead workshop. Click here to visit see the event on Facebook for more information.
Laurie on Facebook:
Subscribe to Laurie on Facebook www.Facebook.com/LaurieCabot
Laurie on YouTube:
If you haven't done it already, check out YouTube to see our High Priestess, Laurie Cabot, teaching. There are now several sessions to view. http://www.youtube.com/user/LaurieCabotOfficial
Crystal Wheel Meditation:
Don't Forget to Join us every Thursday evening at 10 p.m. e.s.t. to psychically travel 700 feet straight up over Salem, and you will see a crystal wheel surrounding the entire parameter of the city of Salem. This crystal wheel was placed there in 1975 by the Black Doves of Isis Coven of the Cabot Tradition. You may go there to seek solace and help or you may go there to offer solace and help to others in need. You will meet people from all over the world - Russia, Brazil, Japan, England, etc. If you would like to see pictures of our group meditating, please go to www.myspace.com/lauriecabot. Also check out Facebook.

Color Of the Day
Join Laurie on Twitter for the astrological color of the day!

http://twitter.com/lauriecabot
Laurie Cabot and the Cabot Kent Hermetic Temple